A  Bundle of Sticks - Powerpoint Presentation Package


The story of A Bundle of Sticks is in powerpoint format to help your patients/clients with diabetes discuss the feelings they have and how to find solutions and answers to problems they face.
This powerpoint and handouts could be used for a diabetes support group to engage and encourage the expression of feelings and how to cope.
The benefits of using this powerpoint/story:
Will save you time - powerpoint comes packaged with slideshow, participant handouts, and leader talking points
Allows your patients/clients to express feelings and develop solutions to current problems relating to management of diabetes
Included in powerpoint package:
Powerpoint slideshow - can be edited if desired
Leader handout that includes talking points for each slide
Participant worksheets - goal setting format included
Files for download include one powerpoint presentation and two pdf files.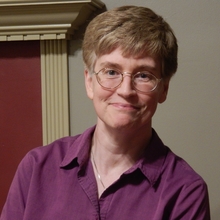 Owner of Nutrition and Health Works, LLC
Juanita Weaver-Reiss MBA MPH RD LD CDE CLT
I created the Over the moon website https://jlweaver1964.wixsite.com/over-themoon and wanted to combine the blogs for professionals with education materials and other ideas designed to exceed your expectations in the quality of the products and ideas to help with the education of patients/clients and also for professionals - nurses, dietitians, diabetes educators, and physicians.Juanita has worked in nutrition since 1988. She is content creator of education materials for patients/clients and for your own professional development. These are designed to not only provide knowledge and information, but also to motivate, engage, and inspire behavior change.
1

A Bundle of Sticks - Powerpoint Presentation Package

A Bundle of Sticks - Powerpoint Presentation Package

2

Thank you for purchasing!

A Bundle of Sticks Powerpoint Presentation Package
$35.97

$35.97

Pandora's Box Powerpoint - A way to have hopefulness

Buy Now