The benefits of using the Diabetes Sick Day Worksheets:


Will save you time with each client - guidelines for how to manage sick days are written in bullet form
Goal oriented - Actions steps are listed to help your client write a plan to be prepared in case they become sick or have a planned surgery
Use this handout with clients who have Type 1 or Type 2 Diabetes
Not just knowledge - Goal section included to promote behavior change and to take action in small steps
Worksheet is in PDF format and is downloadable.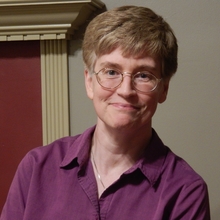 Owner of Nutrition and Health Works, LLC
Juanita Weaver-Reiss MBA MPH RD LD CDE CLT
I created the Over the moon website https://jlweaver1964.wixsite.com/over-themoon and wanted to combine the blogs for professionals with education materials and other ideas designed to exceed your expectations in the quality of the products and ideas to help with the education of patients/clients and also for professionals - nurses, dietitians, diabetes educators, and physicians.Juanita has worked in nutrition since 1988. She is content creator of education materials for patients/clients and for your own professional development. These are designed to not only provide knowledge and information, but also to motivate, engage, and inspire behavior change.
1

Instructions for this template

Diabetes Sick Day Worksheets - Handouts to help your patients manage their diabetes when they get sick
$35.97

$35.97

Diabetes Sick Day Guidelines Powerpoint Presentation

Buy Now