FODMAP Diet Handout Packet
---
This handout set has 12 ready to use handouts for the dietitian who needs to provide a complete education session for patients/clients who need the FODMAP diet.
If you are a dietitian who wants the complete information on FODMAPs, this is the package of handouts for you!
What you get:
You will save time - All the information you need is in the handouts - from when your patient/client starts the FODMAP diet to the time when they start the re-intoduction of FODMAP foods
Diet guideline handout
Label reading guide and quiz
Guideline for eating out
Shopping when you follow a low FODMAP diet
Meal planning for low FODMAP
Meal planning for vegetarians and vegan diets
How to adjust recipes so they are FODMAP friendly
Flavoring food handout
Food diary record
Guidelines for the dietitian
Re-introduction of FODMAP foods
Resource handout - websites and stress reduction resources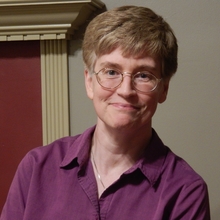 Owner of Nutrition and Health Works, LLC
Juanita Weaver-Reiss MBA MPH RD LD CDE CLT
I created the Over the moon website https://jlweaver1964.wixsite.com/over-themoon and wanted to combine the blogs for professionals with education materials and other ideas designed to exceed your expectations in the quality of the products and ideas to help with the education of patients/clients and also for professionals - nurses, dietitians, diabetes educators, and physicians.Juanita has worked in nutrition since 1988. She is content creator of education materials for patients/clients and for your own professional development. These are designed to not only provide knowledge and information, but also to motivate, engage, and inspire behavior change.
1

FODMAPs Handouts - A to Z - For dietitians who need more than just a basic diet sheet

FODMAPs Handouts - A to Z - For dietitians who need more than just a basic diet sheet

2

Thank you for purchasing!

FODMAPs Handouts - A to Z - For dietitians who need more than just a basic diet sheet