This in-depth course gives you the necessary information and tools to not only understand what your targets should be, but also how to manage your glucose levels. You will learn how to document your numbers and other data to analyze your blood sugar patterns and trends and what changes to make to impact your numbers.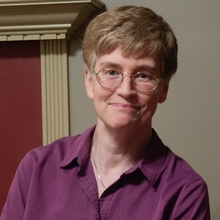 CEO of Nutrition and Health Works, LLC
Juanita Weaver-Reiss MBA MPH RD LD CDCES CLT
Juanita Weaver-Reiss is a dietitian and a coach with 29 years of experience in the field of nutrition. She provides practical "hands on" tools and practical information to make needed changes. 
1

Instructions for this course

3

Manging your glucose - Glucose targets

Getting clear on your goals worksheet

About your glucose numbers - Blood glucose targets

What is the reason you want to focus on monitoring your glucose value1

5

How to handle low blood sugars

What is a low blood sugar?

What is a low blood sugar worksheet

low glucose pattern management

6

Managing out of target high glucose numbers

About high out of target glucose levels

What is a high glucose sugar worksheet

Analyzing glucose numbers - Playing detective

7

Monitoring - how to use the numbers effectively

Other items to record when monitoring your glucose

A worksheet to Understanding Your Blood Glucose

8

After you are finished...
$47.00

$47.00

Master your diabetes - How to take care of yourself if you get sick

Buy Now